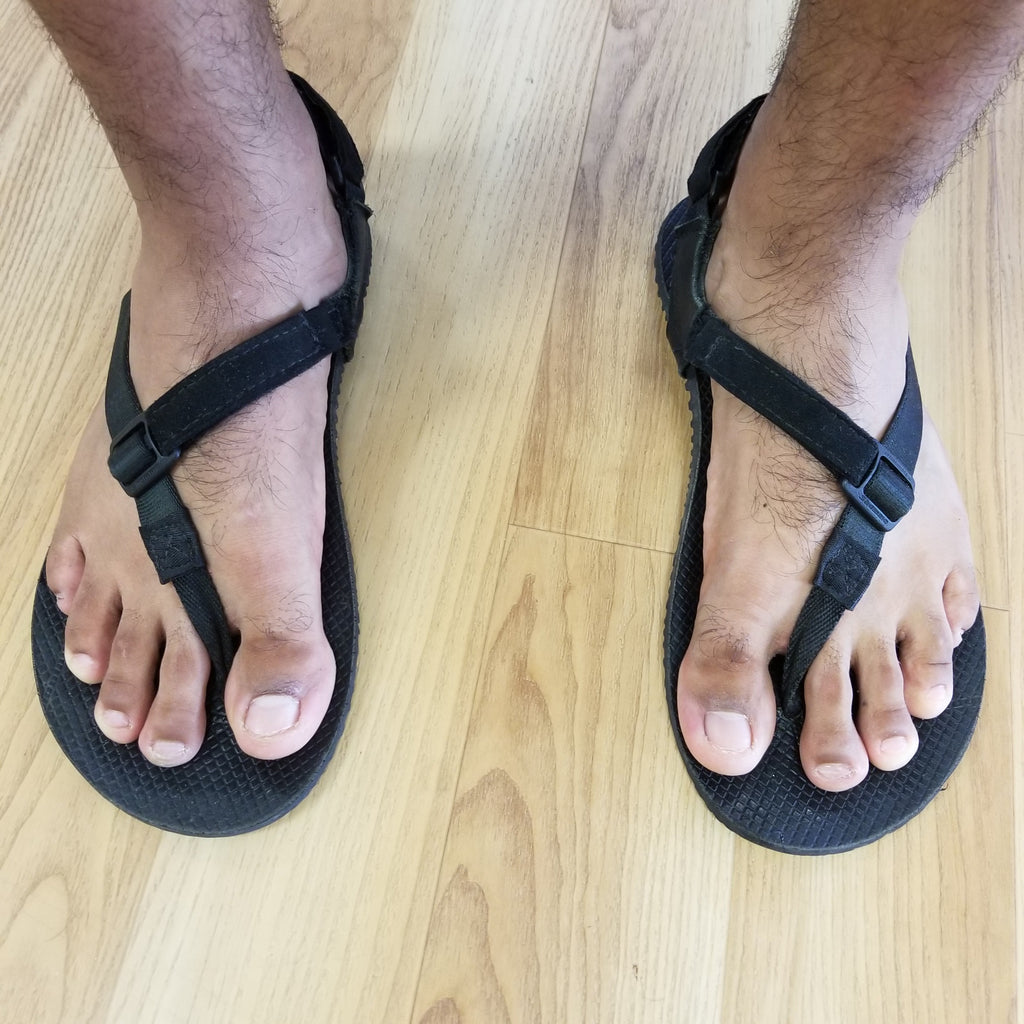 Brand and Model: Shamma Sandals Warrior- UltraGrip

Shammas are sandals so minimal that you don't worry about what you're wearing anymore. Great for everyday wear with no knots or ties in the lace, so the toe strap is pure comfort. They are built for performance. Walk, hike, or just relax – Shamma Sandals are comfy as well as durable, and you'll find yourself wearing them everywhere!

Here we have the Warriors- UltraGrip. The Warriors' aggressive tread is well suited for trails and any person looking for Ultra-minimal barefoot like feel. These are a zero drop sandal with 6 mm of stack. They have a little more bounce and a longer break in period than other sandals. They have unlimited flexibility, more range of movement in the foot, and better ground-feel. With the addition of the power straps, the sandals stick well to the foot in water. I love these sandals!
Technical Specs: 5mm Vibram Newflex as the base soling material

Weight: 4 oz (size 10.5)

Step-in Fit and Feel: Barefoot like.

Special Features: UltraGrip all-weather footbed made from a specially designed Toughtek material. Shammas' Ultra Lacing System for a comfortable and secure experience.

Recommendations: I found Shammas Sandals a few years ago and fell in love with them. This is now my go-to shoe for every situation from spring to winter.
Price: $89.95
This review of the Shamma Warriors: Ultra Grip was done by Dion Navarro-Guitz, assistant manager at Two Rivers Treads.