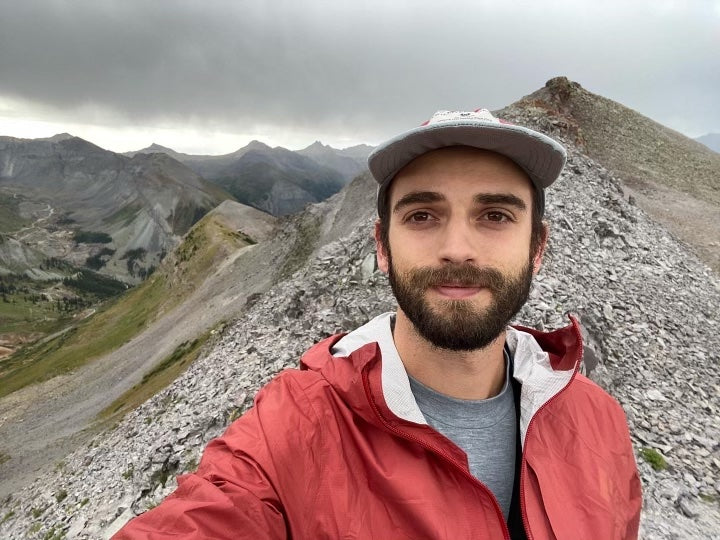 As a part of our new True Nature Times newsletter, we're highlighting a local community member each month. These legends, as you will have it, have blown us away in their commitment to bettering our community. Here, you can find a bit more info on these individuals and why they're a legend in our eyes. For this first volume, we're highlighting Local Legend, Ryan Kidwiler. In the running community and beyond, you've likely seen Ryan supporting others in any way that he can. While he is an absolutely incredible runner in his own regard, he also makes sure to spend a great deal of his time volunteering at local races. When he's not running or volunteering, he is likely crafting up various ways to give back to the community whether it's going around locally to distribute food and supplies to the houseless community, or by helping to make the free food pantry here at the store a possibility. Ryan has also worked with the Frederick community to get a Community Fridge set up for those in need. His compassion doesn't end with helping people, either, he has also been a vegan for many years citing a love for all living things as his reason why.
So, while his running is inspiring in its own right - running some of the gnarliest 100 mile and 50 mile races on the east and west coasts - it's his spirit of compassion and giving that makes him a true legend.
We had Ryan answer just a few questions for us so we can learn a bit about him, so let's get to it!:
We know you from your connection to the running community. Could you tell us a bit about your running history? (What got you into running? What are your favorite places to run? What is your favorite race(s)? What inspires you to get out the door every day?)
I've been running ultras for about 7 years now. I ran track in middle school, but other than that, I was never really interested in running until I found out about trail running. I was doing a lot of hiking at the time and figured running would be a cool way to see more. Although sometimes I wonder how much more free time I would have if I didn't start running. 😂 I always love going out West to run in the big mountains but my favorite places to run locally are Shenandoah National Park, Massanutten, and the Black Mountains in Western North Carolina. My all time favorite race is Hellbender 100 and my dream race is Hardrock, of course! Lately it's been difficult getting out the door in the cold (sometimes Sarah has to force me) but I'm most motivated when I have a race on the schedule that I care about. Also, location is important. It's always easier going for a run in the mountains than on the road.
Giving back and helping others is obviously something you're passionate about. Where do you think that drive comes from and why?
The pandemic has really changed the way I think about community and what it means in today's world. Regardless of political leaning, we can all agree that there are issues in our society and sometimes those issues are overwhelming. I think we can do a lot better than a world driven by profit but the only way forward is with a community oriented, people first approach and that's what I try to implement (even if it's on a super small scale). 
What are ways that you think others could give back to their community?
Get organized! If all you're able to do is donate, that's great, but I think it's important to find out what you're good at/interested in and connect with others. Find out what groups are active in your community or reach out to me and I'll connect you with someone. 
Who is someone that you look up to and why?
My fiancé, Sarah Hodder, inspires me everyday. The amount of work she puts into everything from running to TRT, or even just stuff around the house, is incredible! (We did not force him to say this!! 😂)
What goals do you have for 2022?
My two big races for 2022 are Hellbender 100 and Grindstone 100. But most importantly, I just want to stay healthy and injury free! 
Thank you, Ryan, for making our Community a better place by just being you! If you want to follow him along on his many adventures, you can find him on Instagram @ryankidwiler.
Continue reading