Episode 5 - Nutrition for the Long Haul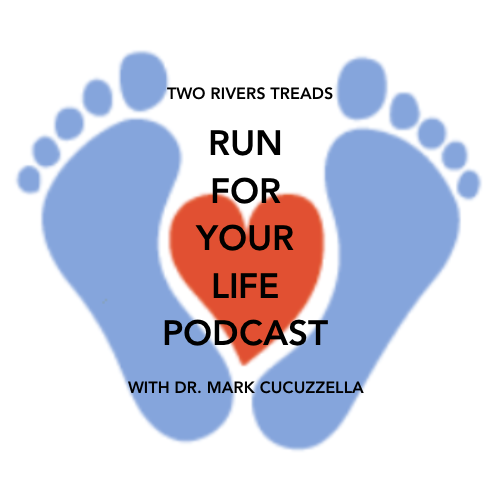 We kick things off with recent race updates.  First, Sarah Hodder talks about her top 10 female finish at the Mountain Masochist Trail Run 50 Miler.  Then, Dr. Mark Cucuzzella shares about his 25th Marine Corps Marathon and being inducted into the Marine Corps Hall of Fame.
Dr. Mark then breaks down the difference between race fuel, everyday food, and junk food.  Learn why food marked "healthy" isn't always good for you, and what your body calls "junk food" isn't just candy and soda.  
During the listener Q&A, Dr. Mark answers questions about running when your legs are different lengths, knee pain, taking care of your feet as you age, and how to stay fit into your 60s and beyond.
Dr. Mark wraps things up by inviting you to stop by Two Rivers Treads to watch the Charles Town-Ranson Christmas parade and enjoy some good eats!
Email Dr. Mark your questions for an upcoming podcast.
Additional resources:
Click below to listen and subscribe on Apple Podcasts, Soundcloud, Spotify, or Stitcher.