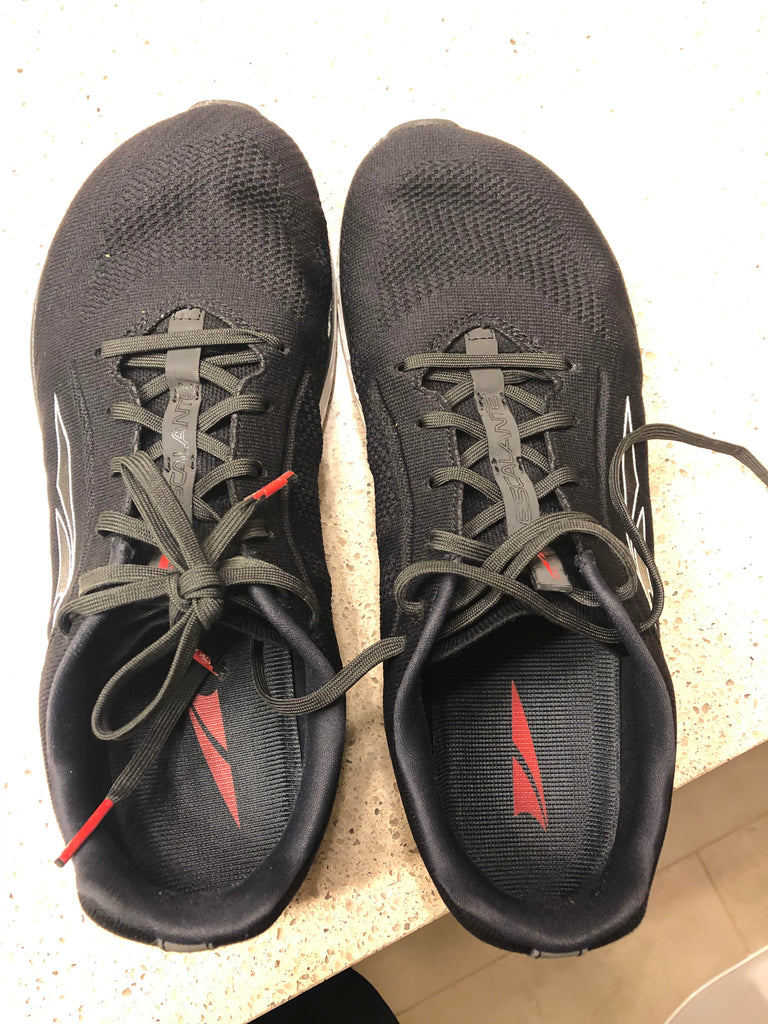 Review by: TRT Thundersquad Ambassador, Quinn Kahsay
Price: $130
Category: Minimal
Rating: 7 out of 10
Shoe Drop/Differential: 0 mm
Weight: 8.8 oz
Stack Height: 24 mm
Technical Specs: EGO™ midsole, knit upper, FOOTPOD™ TECHNOLOGY, FOOTSHAPE™ TOE BOX


What is the shoe ideal for?: The Escalante 2 is a lightweight daily trainer. It is ideal for roads, but the outsole makes it a poor choice for trails or lightly packed gravel. 


Step in fit and feel: You immediately notice two things about the Escalante 2 when you step into it. First, it is remarkable light. Second, it has a very snappy feel. The insole does not add much cushioning and it feels much more like a race shoe than its predecessors do.


Ideal Terrain Usage: Road Running


Performance
:
A great ride for the first six miles. After that, the midsole loses some snap and it becomes less comfortable.

Value: Decent. It would be better at $110

Sizing: True to size


Recommendations: I bought these 2.0's to be daily trainers. The constrictive fit in the mid/forefoot is excellent. I've put 130sh miles in them in the last month since purchasing them and, once they break in, the forefoot/midfoot fit is very comfortable. The midsole is much stiffer and more firm than in previous versions. Honestly, that is exactly what drew me to this version. I love this midsole version for daily running. It is responsive, it seems to also protect quite a lot, and it is so far holding up. I will say, they tend to become uncomfortable once you take them past 9 miles, so unlike their predecessor (1.5) I don't recommend this for long runs.

Continue reading