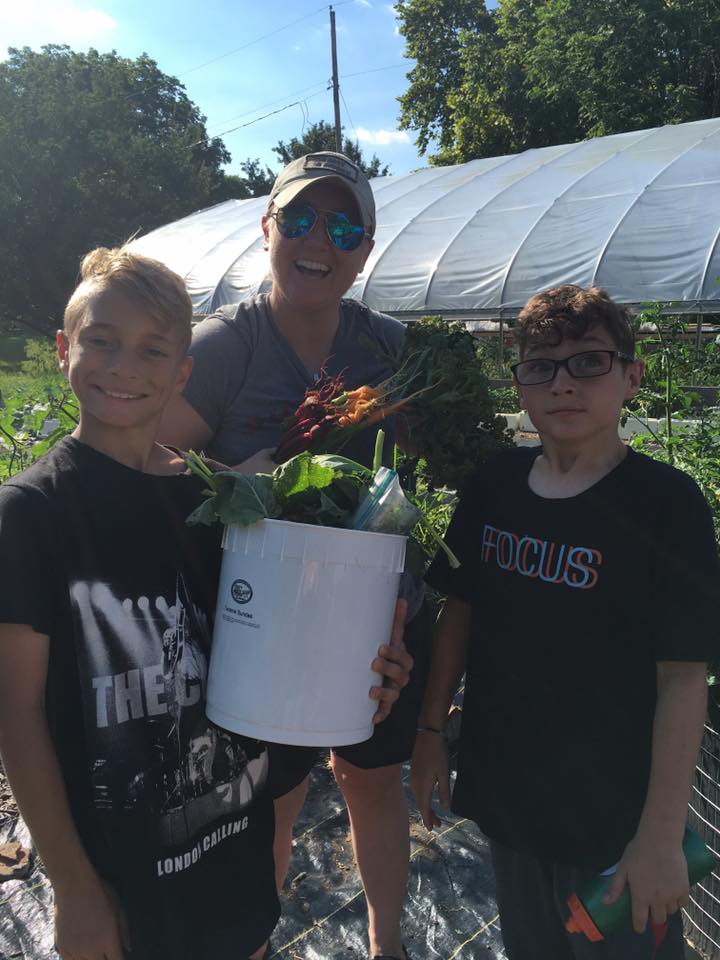 WHY COMMUNITY MATTERS
Anyone who pops by the store every now and then knows I'm a "hit or miss" team member.  Either I'm there for a good solid week or so for shift work or not there at all for a two week period.  This is because I travel around the great state of West Virginia visiting different communities, individuals, nonprofits, small businesses, local leaders, and families through my other job and service.  While I'm on the road, it still resonates with me and the understanding is clear, community matters.
To make this post easy to read, I could make up a list of why but instead, as with the methodology I'm using this year through work projects, I will tell you some snippets of stories:
Just the other week I was able to go read at a few local libraries on behalf of Two Rivers Treads.  I've done some reading and events in other parts of the state so my hopes were not high for numbers of kids who might show up.  Well, we showed up for the first library reading and there were 20 plus people there! Now, with kids they know when you are faking so I had practiced three times for this reading and made up some exercises/movements to go along with the story.  These 30 minutes of preparation paid off. The kids loved it! We were reading, moving, and participating fully in a small activity, together.
Two Rivers Treads also has two garden plots at our local community garden (Ranson Old Town Community Gardens) and I walked over there the other day from the store with a friend and her two boys.  I've run around town with the boys and mom before as a part of Bros and Bras (social-fitness) community group, so they knew me. They weren't 100% excited like I was about the garden as we were walking but somehow during the process they expanding their interests and we started having a blast!  Our hands were dirty and we learned about the process of gardening together.  We even had mom pull out her phone for advice from the internet.  We learned when to pick the beets and how to cook beet greens (they were pretty good blanched then sautéed with some avocado oil and garlic).  It was a nice time learning, picking greens, and laughing at my "baby carrots"...anyone who gardens can imagine what they looked like when I say I didn't thin the carrots. It was fun!
Our store use to be located in Shepherdstown so we occasionally get back there to participate in festivities.  A few months ago, I was lucky to be the team member who spent time at Dog Fest 2018, educating and promoting the store products and mission.  We had a raffle for a sweet dog/leash combo product from Ruff Wear and a wonderful older woman won the raffle, she was not present to win though.  The next time I saw her was during one of our free events in store where a Dr. Jared Matlick (PIVOT Physical Therapy) visited the store and hosted a movement basics class for senior individuals. We hooked her up with her sweet prize and she was able to learn some important components of movement from our speaker.  It was a winning day for her!
All of these are just small ways in which we work to help develop community and build relationships.  While we are a small retail store there is so much more that comes into play with Two Rivers Treads, thanks to Dr. Mark's vision.  We encourage our patrons to try and build community around their homes because it is vital for life, it builds relationships, helps saves lives, brings joy, and share love.
Thanks for taking the time to read this blog post and if you are interested in learning more about our store, products, or outreach, feel free to give us a call or shoot us an email!
FOSTER:)
304-885-8843
This blog post was written by Two Rivers Treads employee, Foster.
Continue reading