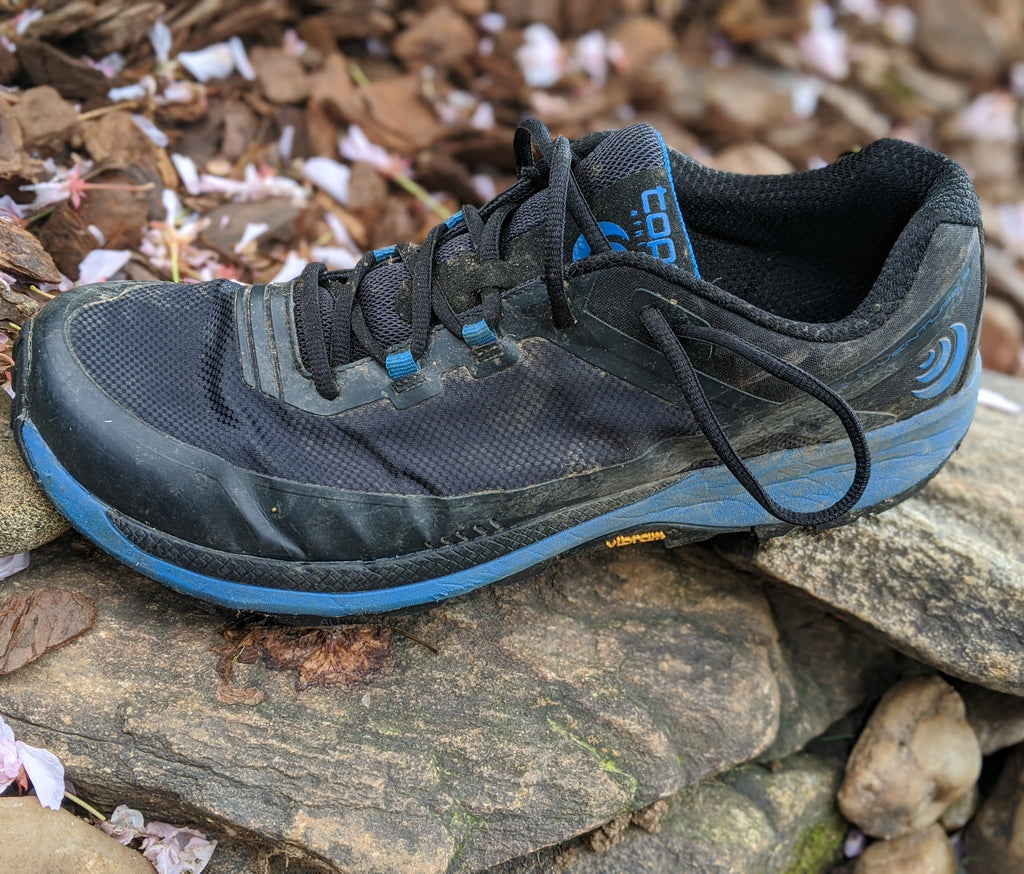 Review by: TRT Thundersquad Ambassador, Casey Fisher
Price: $120
What is the shoe ideal for?: Trails and trail races of any distance!
Shoe Drop/Differential: 0 mm
Weight: 9.5oz(men's size 9), 7.6oz(women's size 7)
Stack Height: 20 mm


Technical Specs
:
Vibram® XS Trek EVO outsole, durable mesh upper, drainage ports, ortholite footbed and flexible rock plate that still allows for good trail feel.
Step in fit and feel:
 Fits like a glove with enough room for your piggys:)
Ideal Terrain Usage: 
Any type of trails you want to throw at it! 
Performance
:
This shoe is light, fast, nimble, and allows your toes to splay. Reminds me of a Inov-8 or Salomon trail shoe but without the foot crunch (I have wide feet). I have been happy with this shoe on dry trails, slick rocks, gravel roads, after stream crossings, and the rock plate is protective but allows you to still to feel the trail. I ran a sole technical 50K (Thanks to Covid19) with about 10K of climbing in these babies and my feet were fine. I ran 6 hours in the rain and the shoe drained/dried very well and was still in good shape afterward. My only gripe is they removed the gaiter attachments on the heel of the shoe (Why it's a 9 not a 10). However, although normally I pick up a lot of little stones and debris in my shoes I have not had that issue with these. The mesh upper seems to let water out, but not let anything in. Lastly, I am jelly of the women's color scheme. If I had Tony Post's ear I would ask him to design some brighter colors for his shoes (specifically the trail versions)..
Value:
 Great price point for this shoe, especially with the vibram outsole. 
Recommendations
:
If you love the performance and versatility of Salomon or Inov-8 trail shoes but end up with a neuroma if you sacrifice wider fit to wear them this shoe is you answer! 
Continue reading